Because Darrell Pugsley works behind the scenes, he's not very well known outside of the industry, and looking at him one would never guess that he is a master at arranging and mixing music and doing it. for some of the best local artists.
Darrell has no problem being a guy behind the scenes; in fact, he got down to it, stepping back from the Brutal Jammers Band's main keyboardist to focus on arranging the music. But even so, he does it "selectively" because he pays great attention to the songs he places his trademark on.
When The Scene recently met Darrell, it was evident that the 26-year-old knew what it was about and that he had and will continue to make a big contribution to the local music industry.
He now says that music "is my life", but surprisingly enough, his entry into the music industry was literally by accident.
At the age of 15, the fifth alumnus of Lycée St Roses was determined to pursue a career in medicine. It was his dream and he was studying day and night for his CBSC exam, which would have been his first step in achieving it. But as fate willed it, a serious traffic accident cruelly tore this dream from the young teenager.
Even now, many years after the accident, Darrell doesn't seem too comfortable talking about it, though he quickly adds that he's very satisfied with the job he does now. He recalls that in the accident he broke his nose among other injuries, but the most serious was his brain. This injury saw a blood clot form in his brain, and as a result, he suffered the most severe headaches.
Darrell told The Scene that his doctor told him he would have to relax his studies, which drained him because at the time he was exploring the possibility of taking his exam while in hospital.
"The doctor told me not to study anymore and it was very difficult because at that time I really wanted to be a doctor," said the young musician.
He was also told he could have had an operation to remove the clot, but the chances of him surviving such an operation were slim.
"But he also told me that if I listened to music it would eventually heal and it took me to listen to hours of music and I ended up spending many hours on the keyboard while I was recovering."
So Darrell began his journey in music.
Big guitar
But Darrell's accidental connection to music wasn't the first time he had tried it, because at the age of five he was playing guitar.
The former resident of Sand Creek, Region Nine (Upper Takutu / Upper Essequibo) said his father, now a retired principal, played guitar and wrote and recorded songs. And so it was, "like father like son" as young Darrell gravitated towards the guitar; at five, his little fingers produced sweet melodious music.
As he progressed he performed for school concerts at the local school and was well known for guitar music. But the photos taken of him at that time are slightly embarrassing for him and he doesn't want to share them as they illustrate how big the guitar was and how small he was in comparison.
"I don't want anyone to see these pictures… little me with the big guitar and my slender little legs sticking out at the bottom."
At that time, Darrell said, music was essentially a hobby and it continued through his years at President's College before moving to St Roses.
Seriously
It was after the many hours he spent listening to music after his accident that Darrell decided to take music seriously and the decision was made in part during his time at Zoe Media Productions. and Spot Light Productions.
"I had to listen to music and it was thanks to the music that I started to feel better and didn't have so many headaches; even though I couldn't play the sports I loved, "Darrell said, adding that his inability to play basketball and other sports was part of the reason he turned to music. .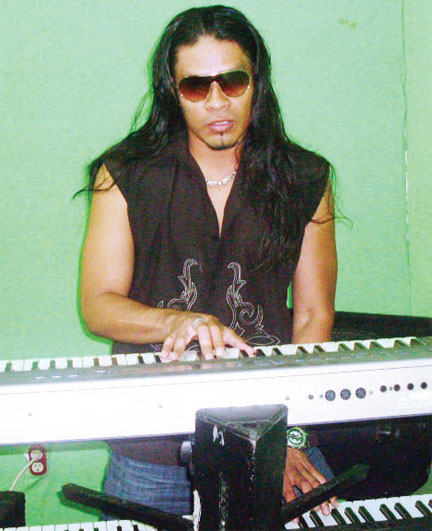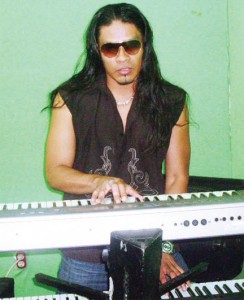 At that time the teenager was living in Industry, East Coast Demerara (ECD) and he was attending St John the Baptist Church in Piacenza, ECD. He played music for the church and also excelled in some of the music lessons offered by the church.
Her first musical arrangement was done at Zoe Productions and it was for an "old love song" sung by a man who was having personal problems at the time. Darrell also helped write the song. Although he never wrote an entire song, Darrell said he helped a number of singers write their songs.
"I learned so much in a short period of time it was amazing," said Darrell. He said that for four years in a row, the songs he arranged the music for placed first and second in the junior calypso competition.
In the meantime he was also becoming very popular in the Christian community due to the work he did for churches and he was subsequently introduced to some of the leading local gospel singers such as Eddie Neblett, Kester D, Shawn Sobers and Solid. Youth.
However, after a few years he traveled to Brazil to visit relatives and he also composed music during his stay and then made the decision to move to this country.
So four years ago he returned to Guyana to clean his house, sell some of his belongings and move to Brazil, but by another accident, not literal this time, he became a member of the Brutal Jammers Band and the Brutal. Trax Studio. .
"I took over a computer not too far from here [the Waterloo Street location of the studio] when the guys saw me and called me and they told me about their idea to create the studio and the band and I embraced their ideas and decided to be a part of it.
He pointed out that what the studio is doing contributes to the music industry in Guyana by giving those who would otherwise never have had the chance, a chance to record their music. "Brutal Trax is for everyone," he said.
After some time playing the keyboard for the band, Darrell decided to take a step back and focus only on composing and arranging the music.
"I prefer to be the man behind the scenes, although I always play in selected concerts, but I select them carefully, just like I'm selective with the people I work with, their songs have to be good.
"You see, even though the singer has a great voice and has a great song, it's still the arrangement of the music that makes the song a great song," Darrell said.
He said his biggest project to date was work on Natural's Black's recently released album, "Guardian Angel," which was released in Barbados and is being promoted in New York by VP Records. .
And even though music is his life, Darrell said he always finds time to do other relaxing activities such as rock climbing, fishing and swimming, all of which are done at a family ranch in Rupununi.
"I have accomplished things that I never even dreamed of," said Darrell, speaking specifically about music while adding that he had studied audio creation from a distance.
While he enjoys what he does now, Darrell said that in a few years he hopes to own a business that will primarily involve Guyana-Brazil trade. ([email protected])